About Us
Chesterfield Primary School became part of the Enfield Learning Trust (ELT), in September 2016. The Trust includes other schools in Enfield- Bowes Primary school, Bowes New Southgate, Bowes Southgate Green and Delta and Hazelbury Primary School. Now Fern House , Grange Park and Carterhatch Junior School also belong to the Trust. For further ELT information please click on the blue arrow tab above.
The Headteacher, Zoe Hussain is proud to lead Chesterfield Primary School, which is a nurturing, supportive and inclusive school, where children have a voice and are offered a broad and creative curriculum. There is an excellent team of dedicated and creative staff and governors, who provide about 800 children with a high quality education which meets their needs, promotes independence and equips them with skills for life, so that our children can flourish wherever they go next in their educational journey.
Vision: Chesterfield Primary School aims to transform lives by ensuring our pupils make excellent progress, seize opportunities and develop skills to become successful citizens of the future. Our innovative curriculum is designed to inspire pupils to learn. Our inclusive ethos, and the support we offer families, ensures we have high standards for all.
Values: We believe that our children grow to be good citizens of the future by following the Chesterfield Values, which are embedded on our Behaviour for Learning Policy (see Policy tab). Our values are: Success, Resilience, Collaboration, Respect, Safety and Responsibility.
We hope you find this website useful and interesting. If you would like to arrange a visit, please call 01992 760678, or email office@chesterfieldprimaryelt.org. We look forward to meeting you.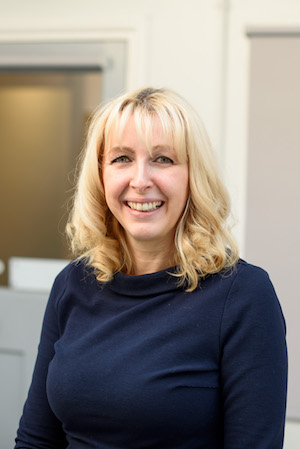 Zoe Hussain (Headteacher)
Addmissions Information
The Enfield Learning Trust Admissions Policy (see Policy tab) is in line with the London Borough of Enfield procedures. Admissions criteria can be found in the 'Applying for a Primary School - Enfield' booklet below.
If you move into Enfield and require a school place for your child, you need to complete an 'in-year' application form to apply for a place. You will also need to complete this form if you want to request a school transfer for your child. The form can be downloaded below and used to apply for schools both within and outside of Enfield. This form can only be completed by parents/carers who live in the London Borough of Enfield. If you live outside the London Borough of Enfield, you must contact your own local authority to ask for the relevant application form. You should return the completed form, together with documentation to confirm the child's date of birth to the following address:
Nursery Admissions September 2020
Chesterfield offers Nursery places and Reception places. If you wish to apply for a Nursery place for a child born between 1 September 2017 and 31 August 2018 please complete an application form online at http://www.enfield.gov.uk/admissions. If you need assistance to do this please speak to the school office.
Chesterfield are offering 15 hour nursery placements as well as 30 hour nursery placements for those that are eligible.
Reception Admissions September 2021
For a Reception place for a child born between 1st September 2016 and 31st August 2017 please complete an application form online at http://www.enfield.gov.uk/admissions. If you need assistance to do this please speak to the school office.
In-Term Applications and Admissions
Applications should be made using the below documents and submitted to the Enfield Local Authority and not directly to the school. The details to return the documents are on the form.
Secondary School Admissions
Please be advised that secondary school applications must be made by 31st October 2020 Please follow the link to register and apply online at https://www.eadmissions.org.uk/eAdmissions/app
Please see below guidance from Enfield Local Authority regarding the application for a secondary schools.
Please see the school office for details on sessions that we are running to support parents in their secondary applications.
School Admissions Appeals
If you wish to appeal a refusal of admission to the school, please contact admissions at Enfield Local Authority. Please see attached guidance below detailing the appeals process.
Please see our Admissions Policy for any further information.
Enfield Schools Admission Service
London Borough of Enfield

PO Box 56

Civic Centre

Silver Street

Enfield

EN1 3XD
You can also apply online from now by clicking here.
Useful guidance is attached below.
When a place has been offered to you, and we receive confirmation, we will contact you to attend an Admission Meeting. For further information regarding admissions or if you would like to visit the school please contact the Admissions Officer on the main school number.